MEMPHIS, Mo., Sept. 29, 2023 (GLOBE NEWSWIRE) — Green Acres Sew and Vac is excited to host the BERNINA Q-matic Discovery class on Friday, October 6th from 9:30 AM to 4 PM. Those in attendance will discover how to easily quilt with BERNINA machines with the guidance of BERNINA Events Team member, Lane Hunter.
During the class, Hunter will teach a variety of different quilting techniques with the BERNINA Q-matic, BERNINA's state-of-the-art system for automated quilting, to make a quilting project stand out. From edge-to-edge quilting to borders and sashing, participants will gain confidence and a wealth of knowledge.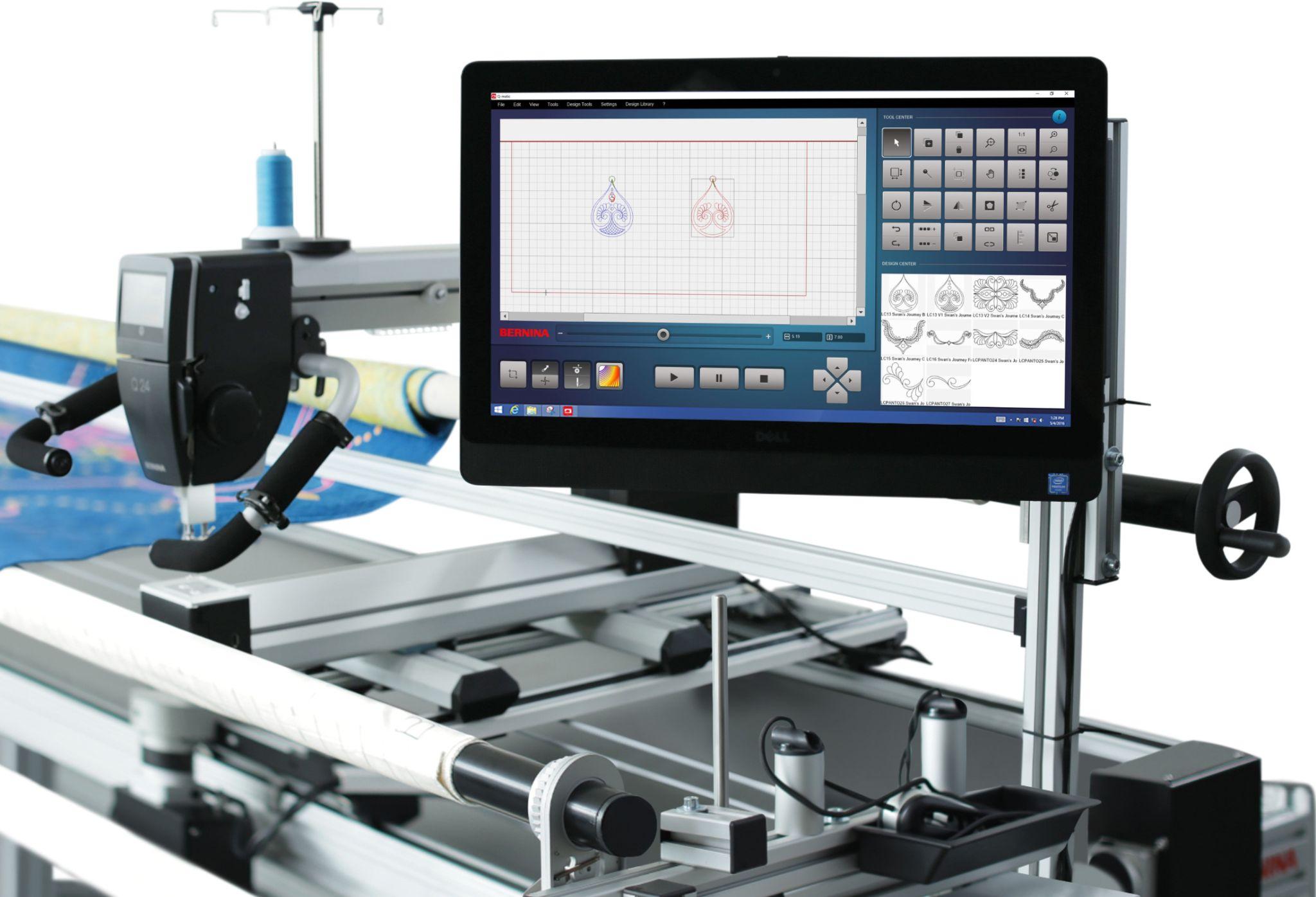 "We're excited to bring Lane in and have him share his expertise. We look forward to our customers learning something new and hope they feel empowered to use the BERNINA Q-matic machine for their projects," said Burnell Oberholtzer.
This class is designed for those at an intermediate skill level looking to learn how to quilt on a frame with automation. Space is limited and the fee to reserve a spot is $75. The cost includes supplies, access to machines, and exciting giveaways.
Event Details:
Date: Friday, October 6th, 2023
Time: 9:30 AM to 4 PM
Location: Green Acres Sew & Vac located at 221, W Grand Ave, Memphis, MO.
Skill Level: Intermediate
Cost: $75 (includes materials and machine access)
Instructor: BERNINA Events Team member, Lane Hunter
ABOUT BERNINA
BERNINA is the world's premier manufacturer of quality state-of-the-art sewing, quilting and embroidery machines, overlockers and embroidery software. Since being founded over 130 years ago, BERNINA has maintained a strong commitment to serving the creative community. This dedication threads through the Swiss precision found in every machine, the training and education available through our over 400 fully trained independent BERNINA Dealers and the endless tutorials and content shared on the BERNINA WeAllSew blog and social media channels. BERNINA products are designed for beginning to advanced sewists and priced to meet a variety of budgets, with new products being introduced every year.
A photo accompanying this announcement is available at https://www.globenewswire.com/NewsRoom/AttachmentNg/9be322e4-6965-4bcf-a796-0a48fda21e6c


Wall St Business News, Latest and Up-to-date Business Stories from Newsmakers of Tomorrow